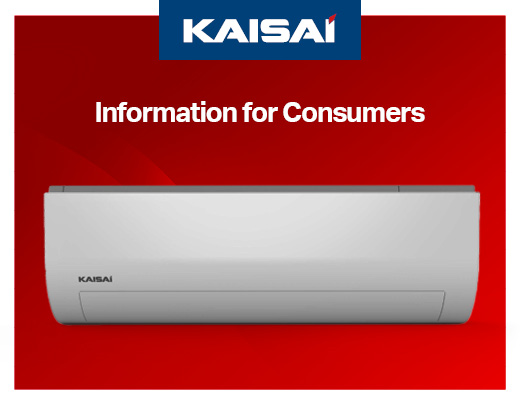 INFORMATION FOR CONSUMERS
INFORMATION FOR CONSUMERS - Individual customers interested in purchasing KAISAI heat pumps and air conditioning units
In view of the enquiries related to the possibility of purchasing KAISAI equipment directly from the company, we would like to kindly inform you that KLIMA-THERM Sp. z o.o., being the owner and exclusive importer of the KAISAI brand, does not conduct online sales, does not conduct direct sales of equipment and services to end users, does not provide services consisting in the individual selection of equipment matching the needs of end users who are consumers, nor does it present its commercial offer to end users by way of direct sales representation.
The list of entities cooperating with KLIMA-THERM Sp. z o.o. is available at: www.kaisai.com, under "Where to buy" tab.
Out of concern for your comfort, we kindly ask you to pay special attention when selecting and verifying the entities selling KAISAI equipment and related services in your country.
KLIMA-THERM Sp. z o.o. is not liable for entities carrying out the activities mentioned above.
In the event of any queries, please send an email to: show email