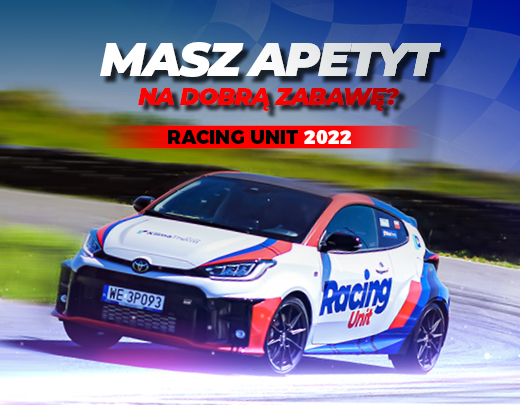 Racing Unit 2022 - KAISAI begins series of events on the largest autodromes in Poland
A nationwide series of events organized on professional test and car racing tracks, will begin on May 11 with an event at the Autodrome Słomczyn. The spring edition will include 6 events with participation of about 120 KAISAI brand customers.
Among the many attractions will be training drives in sports cars on road and off-road tracks and on a skid plate. One of the highlights in the fleet of super-fast cars supplied for the events is the Toyota Yaris GR Sport with four-wheel drive and a 261 hp engine, which reaches 100 km/h in just 5.5 seconds. The highest level of safety of the "Racing Unit 2022" events is ensured by professional motor sport instructors who accompany all participants in the rides.
Spring season schedule of KAISAI "Racing Unit 2022" events:
11.05 Autodrome Słomczyn18.05 Autodrome Słomczyn24.05 Autodrome Jastrząb07.06 Autodrome Silesia14.06 Autodrome Pomorze21.06 Autodrome Bednary