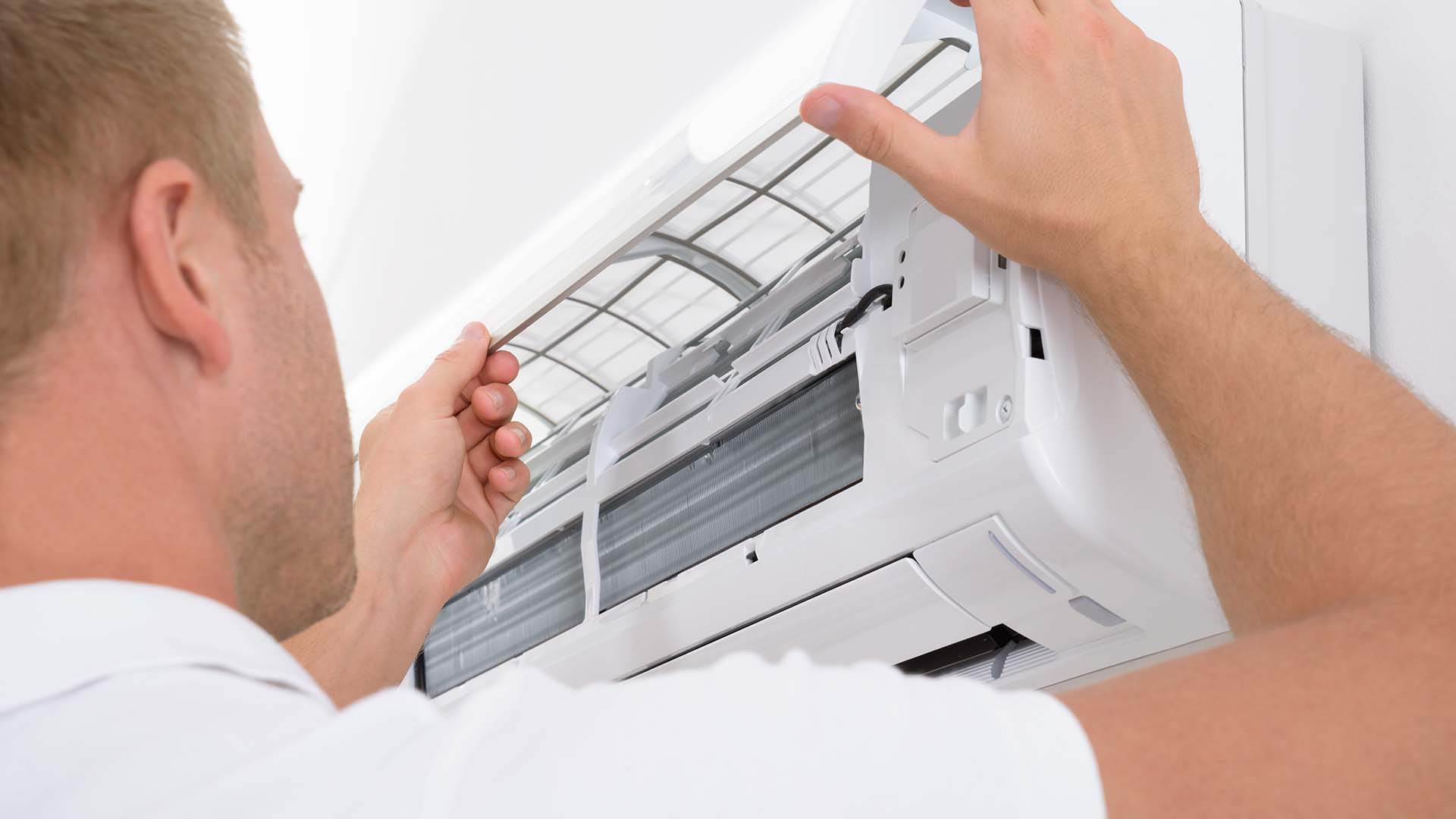 WHAT DOES AN A/C TECHNICAL SERVICE CONSIST OF AND WHY IS IT SO IMPORTANT?
Air conditioning in our house provides unique comfort during hot summer days, but you should remember to clean it on a regular basis, in order to make sure it always works efficiently.
A dirty air conditioner becomes a natural base for all kinds of micro-organisms, fungi and moulds, which has a negative impact on our health. Those suffering from allergies should be particularly vigilant, as pollen and mites, to which they are particularly allergic, can also be found in dirty air conditioning systems, and enter our bodies with the pumped air with no effort at all.
In this respect, disinfection is a particularly important service operation performed on the indoor unit. There is a wide range of products available on the market with cleaning, disinfecting, bactericidal and mould-repellent properties. Some of them require rinsing with water after use, while others allow the air conditioning system to start up after just a few minutes, without any need to rinse it. All chemical preparations must be certified in terms of its chemical composition and impact on the health of users.
Is A/C servicing only necessary for health reasons?
The proper maintenance of an air conditioning system has a major impact on extending its service life, as well. By carrying out regular maintenance, in accordance with the manufacturer's recommendations, the A/C units can operate for many years, while maintaining their technical parameters, such as performance, noise level and electricity consumption. Thanks to the cyclical inspections, minor defects can also be detected and remedied in good time, thus preventing more serious failures. Therefore, maintenance should be carried out twice a year: in spring and autumn, to ensure its optimum level.
In facilities more exposed to pollution, such as service points, restaurants, or technical rooms, service inspections should be carried out more frequently. It is also advisable to increase the frequency of maintenance activities, throughout the year, when using air conditioning not only for the purpose of cooling but also for heating the air.  
We should also bear in mind that the obligation to maintain the air-conditioning system results not only from the economic calculation and care for our health, but it is also a pre-condition for maintaining a warranty on the air conditioning system.
The basic activities performed during air conditioning maintenance:
monitoring air filter contamination in the indoor unit – its changing or washing;
washing and disinfecting the inner heat exchanger with a cleaning and disinfecting agent;
monitoring and washing the condensate system – unclogging, if required;
 cleaning the external heat exchanger.
In addition, the following inspections are also carried out during maintenance:
the condition of the fans in both the indoor and outdoor units;
the air-tightness of the system and the amount of refrigerant in the unit;
values of the current consumed by the air conditioning components;
status of the batteries in the remote control.
If carried out in this manner, the inspection will reassure us that the quality of the air being blown out is correct and we can enjoy the efficient operation of the air conditioning system. All service operations should be carried out by a qualified service company, which has all the necessary authorisation certificates.