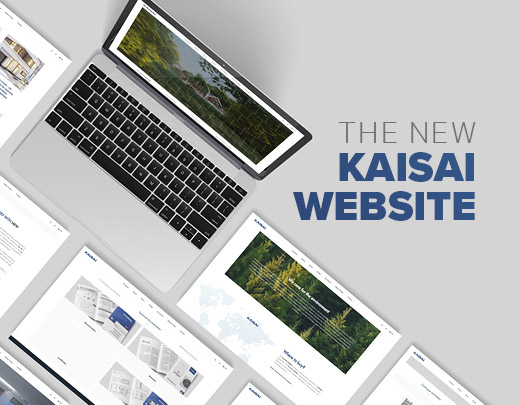 New KAISAI Website
At a 100-square-meter booth located in Hall 4A of the modern NürnbergMesse complex, the Klima-Therm Group presented the latest air conditioning, ventilation and heating solutions from its own brands KAISAI and Klimor.
We are pleased to present to you a new website for the KAISAI brand. The site has a new graphic design, emphasizing the global nature of the brand and several solutions aimed at intuitive operation, thus increasing user comfort.
The website has been optimized in terms of speed, and thanks to RWD (responsive web design) technology, it displays well both on large screens and mobile devices.
A new search engine with segmented results has been implemented, as well as intuitive filters in the "Where to buy" tab, which allows to find sales, service and installation points efficiently and quickly.
New solutions were applied for the presentation of the systematically expanded range of devices.  On the one hand, these are numerous arrangement pictures, showing the devices in their natural environment, on the other hand - the introduced option of 360° view, reducing the distance between the real and online experience of the presented devices.
The website has been developed in eight languages to meet the next challenges in the development of KAISAI brand international business.
We wish you a pleasant use!