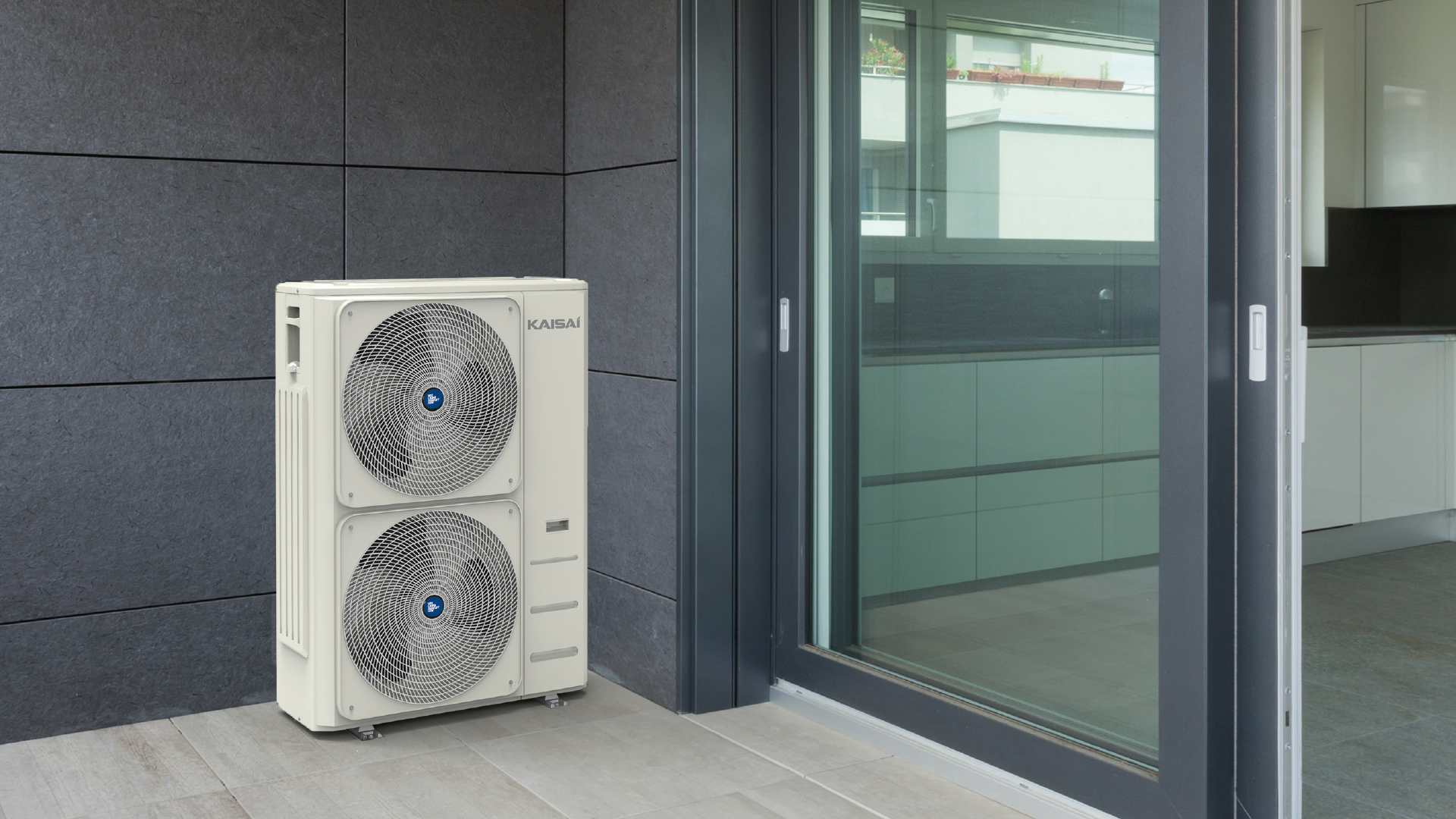 USING INVERTER CONDENSING UNITS
Inverter condensing units are used as sources of cooling or heating for heat exchangers installed in air-handling units. The automation systems supplied with the units allow smooth control of the unit's performance.
It is necessary to transmit a current signal in the range of 0-10V, which is usually related to the air temperature inside the air-handling unit for return or supply air, in order to ensure the adjustment of the cooling capacity. Unlike the older on-off technology, the inverter compressors applied in air-handling units maintain a stable supply-air temperature and ensure energy efficiency.
The condensing units from KAISAI are characterised by quiet and efficient operation in the cooling capacity's range of 5-16KW.