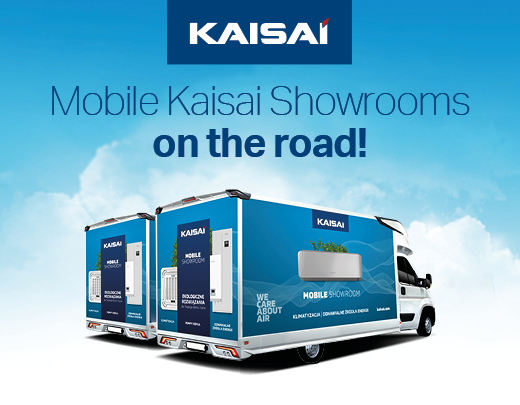 KAISAI mobile showrooms set off on a tour of Poland
With the summer season we started the KAISAI Tour - a nationwide tour, during which in mobile Showrooms we present our range of products: the current offer of air conditioners, heat pumps, recuperation units and photovoltaic products.
The fully-equipped mobile Showrooms visit distributors' outlets and wholesalers, whose customers can learn about our solutions, discover modern features and receive advice from our experts.
KAISAI mobile exhibitions also appear at various events - they accompanied, for example, the Racing Unit 2022 series dedicated to KAISAI customers, held at the largest autodromes in Poland. They will also be seen at industry picnics and trade shows.
There are also plans to expand the KAISAI Tour to other countries from the autumn.