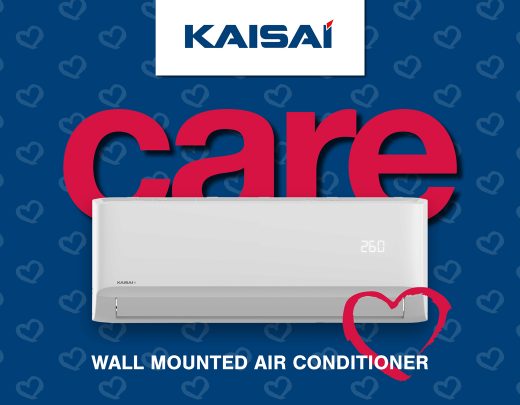 THE NEW KAISAI CARE WALL-MOUNTED AIR CONDITIONER
Another KAISAI innovation this year is the Care model, which in a specific mode ensures clean air in the home. The air conditioner has double filters, which block pollen and dust, absorbing mites and removing bad smells from the air. The I-Clean function effects the efficient removal of dust and mould from the appliance, and prevents the growth of bacteria, maintaining the cleanness of the appliance's interior.
Thanks to the air-ionisation function, the appliance removes particles of mites, mould, bacteria, and viruses. An additional effect of the ioniser is air humidification, which positively affects the skin, and imparts a pleasant feeling of freshness in air-conditioned rooms.
More information about the new air conditioner can be found in the leaflet.